Det blåste väldigt mycket idag.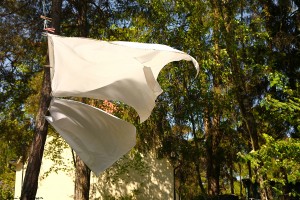 Och så var jag i Kungsträdgården för att titta på The Ark framföra hela tre låtar som avslut på Rix FM Festival. Gissa vilken låt jag tyvärr har i huvudet? Just det, Populär. Och vad är det med dagens popartister som verkar förlita sig lite för mycket på körsångarna? Inte bra.
De här killarna dock, de är bäst. De spelade Breaking up with God, It takes a fool to remain sane och The worrying kind för den som vill veta.